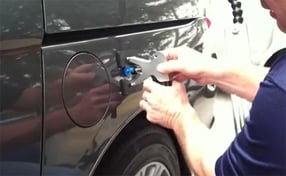 Client Profile:
Industry:

Mobile Auto Repair

Previous WOTC provider:

National Payroll Company

Number of Annual Hires:

2,800





Current WOTC Performance:

97% Screening Compliance
$34,000 Annual WOTC
12% Qualification Rate
$12 Average Credit per Hire
Problem:
Low qualification rate. Although receiving a high compliance rate, the company was receiving a much lower qualification rate than similar businesses in their industry – benchmarking of similar businesses showed qualification rates well above 20%.
Lack of reporting and project follow up. Previous service provider did not conduct regular follow-up meetings to review key performance results/reporting to assist in improving overall program performance.
Solution:
| | |
| --- | --- |
| Redesigned WOTC survey that was easier to understand and encouraged employee participation. | Develop WOTC training and education program for existing and new hiring managers. |
| Assigned dedicated account manager to monitor account for credit maximization and ensure performance metrics meet expectations. | Established monthly and quarterly performance review process to provide greater transparency and incorporate changes to improve WOTC results. |
Results:
With CTI, the company now receives an annual WOTC benefit increase over 10x:
98% Screening compliance
$392,000 annual WOTC
27% Qualification Rate
$140 Average credit per hire
A huge impact to their bottom line and a successful WOTC program with transparent results.
Ready to discover more about the WOTC or other employment incentive opportunities? Download your complimentary, educational guide below.